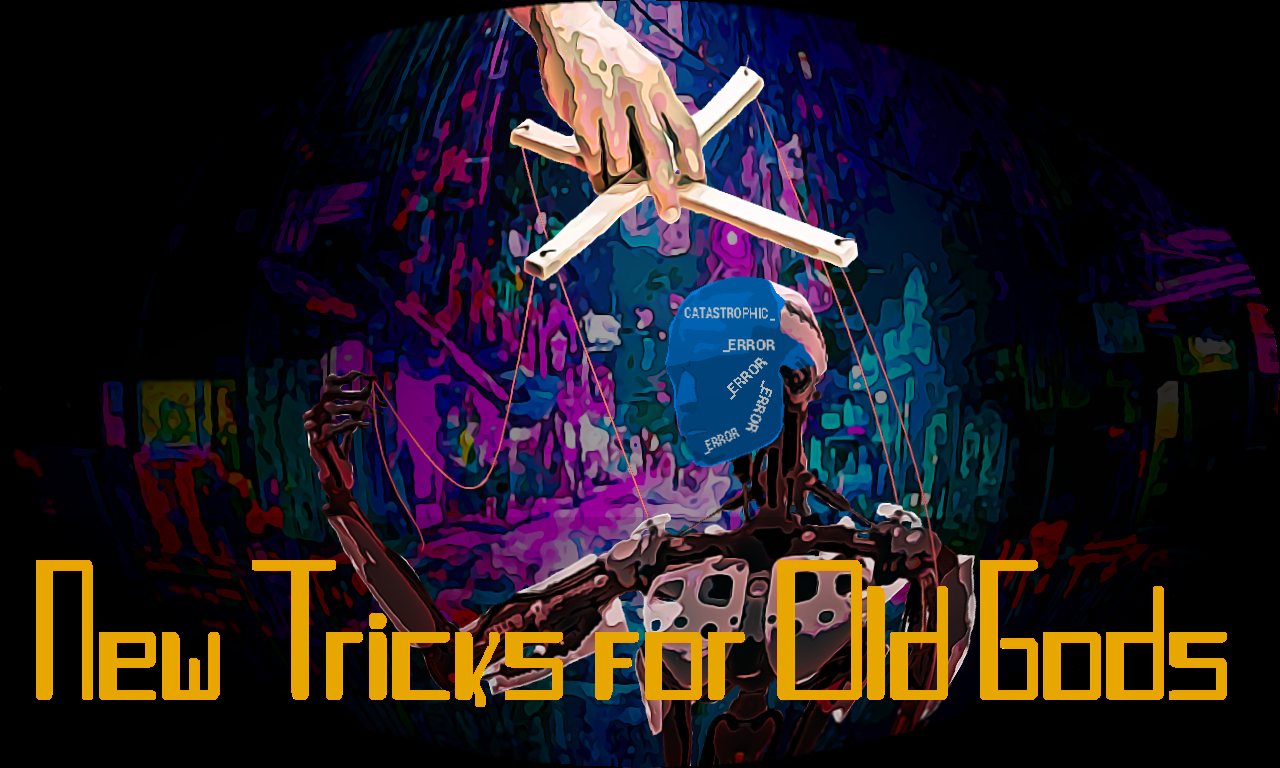 New Tricks for Old Gods
Cyberpunk choose-your-own-adenture
---
Great news, citizen #238894F, it's Labour Assignment Day! Ensure prompt arrival at the Administration Bureau. Avoid unsavoury characters and run-down zones on the way. Enjoy your existence in your Grey-Authority assigned place in society. Have a nice life!
But what if something went wrong? What if you're late, infected with a cyber-virus and kidnapped by Black Hat gangsters?
Find out...if you dare.

Get New Tricks for Old Gods