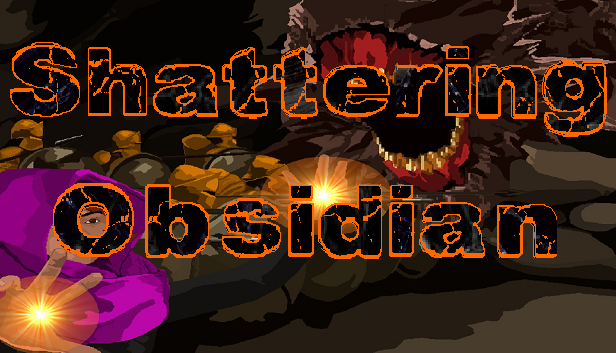 Shattering Obsidian
A downloadable game for Windows
Shattering Obsidian is an epic, Indie, fantasy and steampunk RPG, which centres around exciting narrative and character development. A setting, and story, unlike anything you have played before.
The world you have known crumbles before you. With a rag-tag bunch of refugees, you'll struggle to survive in a hostile, war-torn land. Your fellow survivors each have their own tales of tragedy, comedy and betrayal. Can you lead the survivors to safety?
You'll play NOT as a warrior, but as a healer called Nisha, a Runeward who can manipulate elemental essence. Starting out inexperienced and naive, her skills, understanding and power grow throughout her journey.
Desperation and treachery await, as a world slowly dies. But there is always that spark of potential to be found within unknowing heroes. A spark that could ignite the flame of hope. Can you find that spark?
KEY FEATURES:
-Epic, Indie fantasy role-playing adventure in a unique world.
-Experience playing as a Healer and break the heroic mold.
-Uncover the fascinating lore of the Obsidian Tower and the surrounding world.
-Many different endings. Your choices will change the world.
-Hand-crafted graphics and music.
-Based on a collection of short stories, the first of which has been published in 'Bards and Sages' magazine.


Download
Click download now to get access to the following files:
shattering-obsidian-win.zip
421 MB